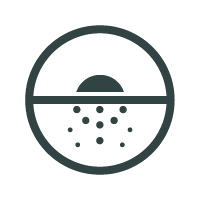 Easy absorbable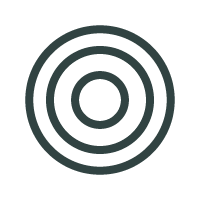 Effective dosage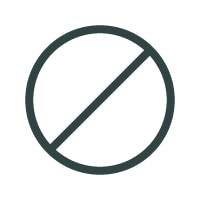 No artificial ingredients
Always third party tested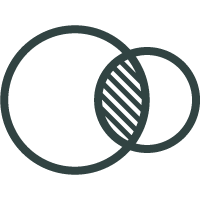 Test results published for full transparency

Benefits of O3L - Ultra Pure Fish Oil Liquid 150ml
Omega-3 is an essential nutrient which means that humans need it from the diet. Most of the population don't get enough to balance their high intake of omega-6 from too high intake of vegetable oils, resulting in inflammation. Read more.
Key Ingredients
Fish Oil

Ultra pure and fresh fish oil from wild caught anchovies which is sustainably fished and made to oil straight at the harbor ensuring a high quality fish oil.

Natural Citrus Flavor

Natural lemon flavor from real lemons is added to the fish oil in order to give O3 a great fresh smell and taste - not because it is needed, but because we like it.

MCT-oil

Medium chain triglycerides (MCT) oil from coconuts is added to secure the smoothness and freshness of the liquid fish oil in a natural and innovative way.

Rosemary extract

Extract from rosemary is added to the fish oil due to its strong antioxidant properties which helps keeping the fish oil fresh in a natural way.


Information
Why did we make O3L?
We made this product because fish oil can be taken in many ways; on a spoon, in a smoothie and so on. Not everyone likes to swallow capsules.
Ingredient History
The raw fish oil is sourced from wild caught anchovies in the Pacific Ocean. Our fish is caught with FOS certified fishing methods, securing by-catch, environmental and sustainability ethics.
The anchovies used are caught very close to shore, and the plant processing the oil is located right off shore, which allows for a quick processing time and secures a fresher end-product. Made with natural triglycerides, which is the natural form of omega 3's in nature.
We add medium-chain triglycerides (MCT) from coconuts, which are very stable. Mixing fish oil with MCT is an innovative, safe and natural way of preventing oxidation in a liquid fish oil.
IFOS test each batch for environmental contaminants, including heavy metals, PCBs, dioxins, furans and dioxin-like PCBs. These accumulate in fat, and oil derived from fish may therefore contain these contaminants that may have negative health effects. IFOS also measures oxidation and rancidity to ensure that the fish oil is stable and fresh for consumption.
Directions for use
The general recommendation is to aim for around 2-4 grams of omega-3 fatty acids preferably in the form of EPA and DHA per day. If you are a competing athlete, a higher daily dose may be recommended to prevent inflammation, enhance recovery, improve endurance performance. Talk to your medical doctor if you think you may need more.
It's best to take your fish oil with meals. You can choose whether to take your daily dose all at once or divided throughout the day.
Liquid fish oil is normally suited for children above 2 years of age. As with any dietary supplement, consult your healthcare practitioner before using this product.
Caution
As with any dietary supplement, consult your healthcare practitioner before using this product, especially if you are pregnant, nursing, anticipate surgery, take medication on a regular basis or are otherwise under medical supervision.
Storage
Keep your fish oil in the fridge. Omega-3s react to light, heat and oxygen and can turn rancid. Rancid fish oil based on the smell and taste should be discarded immediately.
Ingredients
Fish oil concentrate (Anchovy oil), Vegetable oil (MCT Medium-chain-triglycerides from coconut), Flavourings (Natural lemon flavor, natural orange flavor),
Antioxidants (Tocopherol rich extract, rosemary extract).
Allergens
FISH (Anchovy oil) contains Tocopherols derived from SOY.
Free Shipping
We offer free shipping all over the United States for all orders on or above $30.  
Delivery Time
Orders received Monday thru Friday before the 15h00 CET PM are generally processed within the same day. Completed orders generally leave the warehouse next business day after placement of the order and are generally delivered within 3-7 business days. 
Full transparency with Clean Label
Third-party Testing
We strive to make the cleanest products and test all product batches. The test results can be viewed on Clean Labels using the respective batch number.
Explore the products
You may also like
People who bought this
Also bought
Full Transparency with Clean Label
We strive to make the cleanest products and test all product batches. The test results can be viewed on Clean Labels using the respective batch number
See test results

#puorilife
Læs vores posts om Fiskeolie.
Vi har adskillige blog posts om vores kosttilskud inklusive opskrifter. Se selv (på engelsk).
Læs mere here
Good concept, liquid form is not for me.
I am fully convinced Puori uses high quality ingredients for their liquid fish oil and they've somehow managed to keep the taste anything but fishy (very lemon-y). However, I should have known myself enough to know the consistency of swallowing a spoonful of any oil would be unpleasant for me. In the future I will be sticking with the capsules as taking the oil has been a bit of a struggle thus far. If anyone is debating between the two, try taking a teaspoon of a different type of oil first to see if you can handle it. This is quite obviously an issue with personal preference and has nothing to do with the actual product itself. Highly recommend their products.
Very fishy
Even a tsp made my smoothie taste like fish
A lot easier to take than huge fish oil pills
Fish oil capsules tend to be some of the biggest pills out there, which makes them difficult to swallow. Plus, you often have to consume several at a time. This, being a liquid, makes it much easier to get the omega 3s from fish oil. The flavor isn't bad, and it has a lot of EPA. The only real downside is that this is $33 for a 30 day supply, so it's not exactly cheap, but there are plenty of fish oil supplements that are more expensive.
As Advertised
This is burpless and has no fishy taste. It's expensive though! I think the small size probably keeps it fresher longer. It's good, but pricey.
Quality fish oil product
I take fish oil every day to support my brain, heart and vision health. I'm really liking how easy this fish oil is to take, just a teaspoon daily provides me with 2081mg of Omega 3 fish oil, 1250mg EPA and 500mg DHA. This oil is tasteless and easy to swallow and I've experienced no fishy burps after taking this.
This product is tested by a 3rd party for purity which I really like.
I'm quite pleased with this fish oil and I do feel comfortable recommending it to others.
Clean Label
®
Transparency project
Clean Label Project™ uses data and science to reveal the true contents of America's best-selling consumer products. Products are tested in an accredited analytical chemistry laboratory for 130 harmful environmental and industrial contaminants and toxins. Results are published online.