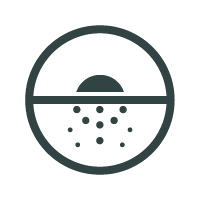 Easy absorbable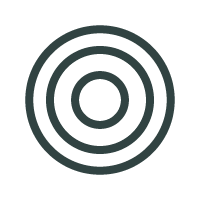 Effective dosage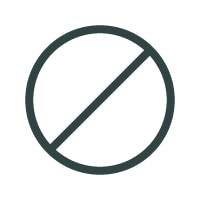 No artificial ingredients
Always third party tested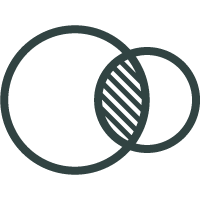 Test results published for full transparency

Benefits of PB - Plant Protein Booster - 317g / 11.2oz
Intake of the right amount of essential amino acids can be a little challenging when eating a plant-based diet. PB provides high quality protein with essential amino acids in a decent amount. Furthermore, calcium is a challenging mineral to get through a plant-based diet, since a lot of calcium intake in the western world origins from dairy products. PB is therefore fortified with calcium naturally derived from algae. Read more
Key Ingredients
Pea Protein
High-quality pea protein, which contains many of the essential amino acids, is easy to dissolve and can be added to smoothies, cooking and baking.
Algae calcium

Calcium extracted from fossil algae, which is naturally rich in calcium and trace minerals and protected through a process that preserves all nutrients. Algae calcium is a natural and easily absorbed organic calcium and of plant-based origin, therefore it is suitable for organic and vegan products, which is why we have chosen this ingredient for Puori PB.

Information
Why did we make PB?
We developed the product to make it easy for people eating a predominantly plant-based diet to reach the desired daily intake of protein and calcium.
Ingredient History
Algae Calcium is derived from fossil red algae and naturally rich in calcium and trace minerals, which are preserved thru a through a cold process to retain all nutrients. The minerals are in organic form, which results in a higher absorption rate compared to other calcium substances such as calcium carbonate. Due to its fossil form the calcium dissolve quicker in the stomach's acidic environment, which eases the uptake and digestion. Algae calcium is natural and made of fossilized plants hence, it is suitable for vegan products which is why we have selected this ingredient for Puori Plant Protein Booster.
Directions for use
1 scoop per serving (12.7g).
PB is a unique blend and is an easily soluble plant protein booster without aftertaste, which can therefore be added to smoothies, juices or used for baking or cooking.
Caution
As with any dietary supplement, consult your healthcare practitioner before using this product, especially if you are pregnant, nursing, anticipate surgery, take medication on a regular basis or are otherwise under medical supervision.
Storage
Store your Puori PB in a dry place at room temperature. Keep out of direct sunlight and away from children.
Ingredients
Pea protein isolate (95%)
Algae (Lithothamnion calcareum)
Organic rapeseed oil.
Allergens
Puori PB contains no declared allergens.
Free Shipping
We offer free shipping all over the United States for all orders on or above $30.  
Delivery Time
Orders received Monday thru Friday before the 15h00 CET PM are generally processed within the same day. Completed orders generally leave the warehouse next business day after placement of the order and are generally delivered within 3-7 business days. 
Full transparency with Clean Label
Third-party Testing
We strive to make the cleanest products and test all product batches. The test results can be viewed on Clean Labels using the respective batch number.
See more products
Maybe you'll like
Others who bought PB - Plant Protein Booster - 317g / 11.2oz
also bought
Full Transparency with Clean Label
We strive to make the cleanest products and test all product batches. The test results can be viewed on Clean Labels using the respective batch number
See test results

#puorilife
Read our blog posts about plant based protein
We have multiple blog posts about our supplements including recipes. Have a look for yourself.
Read more
Love this stuff!!!
This has been a game changer - I add to all my smoothie bowls.
great protein powder
this protein powder resembles true food, more closely than any other powder I have tried. It is flavorless but I just add raw honey so it's not a problem.
Pea protein ssensitive
Did not dissolve as readily as I hoped but not useful for me anyway: I'm apparently sensitive to pea protein (legumes in general). I will sprinkle it in the herb garden. (Sensitive to whey, too; no protein supplements for me.)
Inedible
I have been a recurring customer with Puori for over a year now and I love their whey protein powders and collagen. I wanted to try the plant based protein because I was curious about and it unfortunately I did not enjoy it. It's inedible, has a similar flavor and texture to dirt, and ruins anything I've attempted to put it in (mostly smoothies and overnight oats). I will be sticking with the whey protein from now on.
Love it
Been using for some time now. Love how pure the product is and makes me feel good!
Clean Label
®
Transparency project
Clean Label Project™ uses data and science to reveal the true contents of America's best-selling consumer products. Products are tested in an accredited analytical chemistry laboratory for 130 harmful environmental and industrial contaminants and toxins. Results are published online.