P3 - Health Essentials sachets (O3, M3, D3)
P3 Health Essentials contains three of the most essential micronutrients that most people lack in their habitual diet*: Magnesium, Omega-3, and Vitamin D.
They are packed in 30 convenient daily sachets you can easily take with you on the go.
P3 - Free from ignorance. Every batch of P3 Health Essentials is third-party tested against 130+ industrial contaminants. We publish the results on cleanlabelproject.org. Just scan the QR code on the product to see.
*These statements have not been evaluated by the FDA. This product is not intended to diagnose, treat, cure or prevent any disease.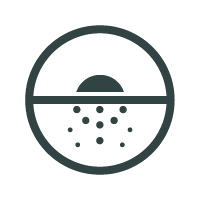 Easy absorbable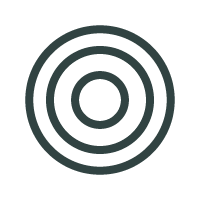 Effective dosage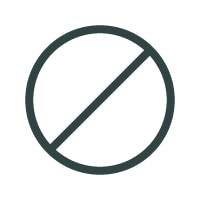 No artificial ingredients
Always third party tested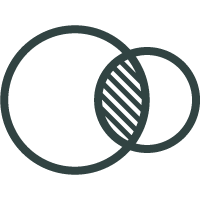 Test results published for full transparency

Benefits of P3 - Health Essentials sachets (O3, M3, D3)
The Puori 3 contains the essential micronutrients that most people need as a supplement to stay healthy, conveniently packed in daily doses easy to bring with you on the go. Read more on O3, M3 and D3.
Heart Health (O3)
Numerous studies have demonstrated the beneficial effects of omega-3s especially from marine sources on cardiovascular health both in patients with cardiovascular disease and in healthy persons, correlating a higher consumption of fish with a lower frequency of cardiovascular disease.*
Brain & Vision (O3)
Around 60% of the brain consists of fat and especially DHA is found in abundance in both the brain and retina of the eye. Hence, DHA is a vital component in the development of normal brain and eye function in the developing fetus and constitutes a building block for billions of neurons.*
Energy (M3)
Magnesium is the third most abundant mineral in the body, and it is involved in more than 300 different processes, especially energy yielding processes. Magnesium is involved in the making and usage of energy. If you are deficient in magnesium, the consequences are tiredness, nausea and fatigue. Supplementing with magnesium in this case will contribute to a reduction in these symptoms. Similarly, vitamin B6 helps reduce tiredness and fatigue and zinc is involved in metabolizing macro nutrients.*
Muscle function (M3, D3)
Muscle contraction is a finely regulated process that involves different proteins and minerals. Without sufficient magnesium, the muscle fibers remain locked together and the muscle cannot relax, so magnesium is essential for muscle work and recovery as well as avoiding cramps.Vitamin D receptors, which bind to vitamin D are found in the muscle, where it activates the synthesis of protein to maintain and build muscles. Vitamin D also plays a role in the contraction of muscles.*
Calcium uptake and bone maintenance (D3)
The main function of vitamin D is the hormonal role it plays in regulating the blood level of calcium and phosphorus. Vitamin D increases the intestinal absorption of calcium and controls absorption and release of calcium from bones to ensure a constant calcium level in the blood and securing healthy bones.*
Immune system (D3)
Many of the cells that are important for an immune response need vitamin D to function. An example is killer cells which target bacteria and viruses.*
Key Ingredients
Puori O3
Ultra pure and fresh fish oil from wild caught anchovies which is sustainably caught. Natural lemon flavour from real lemons is added. Natural extracted vitamin E is added to the fish oil to make sure its stay fresh.
Puori M3
Highly absorbable forms of magnesium derived from mineral rich seawater and subsoil. Vitamin B6 and Zinc has great synergistic effects with magnesium. Malic acid enhances the absorption of magnesium from the gut.
Puori D3

Naturally sourced vitamin D from lanolin, a natural component extracted from sheep's wool. Organic, virgin cold-pressed coconut oil used as a carrier for vitamin D for best possible absorption. 


Information
Why did we make P3?
We made Puori P3 to offer a convenient combination of our most popular but also most important nutrients Puori O3, M3 and D3 in daily packs.
Ingredient History
The raw fish oil in Puori O3 is sourced from wild caught anchovies in the Pacific Ocean sustainable caught and certified by FOS (Friend of the sea).
The wild caught anchovies are caught and quickly processed at the harbor, which allows for a quick processing time and thereby secures a fresher oil.

The minerals in Puori M3 are sourced from seawater and subsoil rich in these specific minerals. The minerals are extracted, purified and mixed together.
In M3 we use two types of chelated magnesium forms. Chelated types of magnesium are shown to have better absorption in the body compared to in-organic forms such as magnesium oxide.
In addition, vitamin B6 and malic acid are added to increase mineral absorption from the gut and into the cells. Zinc is further added for full synergistic effects of the complex.

The vitamin D in Puori D3 is extracted from lanolin, a natural component of sheep's wool. The wool is gently sheared from the sheep, without harming the animal, and undergoes a purification and cleaning process. UV light on the wool makes forms the active vitamin D, comparable to how sunlight on our skin. Afterwards, the vitamin D is mixed with organic virgin coconut oil.
Vitamin D is a fat-soluble vitamin and combining it with organic coconut oil improves the absorption process as vitamin D needs fats for its uptake.
Directions for use
It is recommended to take your O3 and D3 with a meal. You can choose whether to take your daily dose all at once or divided throughout the day. M3 should preferably be taken on an empty stomach after a workout or before bedtime.
Caution
As with any dietary supplement, consult your healthcare practitioner before using this product, especially if you are pregnant, nursing, anticipate surgery, take medication on a regular basis or are otherwise under medical supervision.
Storage
Store your Puori 3 in a cool, dark place (preferably in the fridge) - both Omega-3's and Vitamin D3 are sensitive to light, heat and oxygen. Light exposure can degrade Vitamin D3 and turn fish oil rancid. Rancid fish oil based on the smell and taste should be discarded immediately.
Ingredients
Fish oil concentrate (Anchovy oil), Gelatin (Bovine), Humectant (Glycerin, water), Colorant (Plain caramel), Natural lemon flavour, Mixed tocopherols (Soy).

Minerals (Magnesium Taurinate, Magnesium Gluconate, Zinc Picolinate), Vitamin (Pyridoxine hydrochloride (Vitamin B6)), Vegetarian capsule (HPMC), Malic Acid, Inulin, Organic rice hull concentrate, Organic rice extract blend.

Vitamin D3 (Cholecalciferol), Coconut oil, Gelatin (Bovine), Purified water, Humectant (glycerin), Colour (plain caramel).
Allergens
Puori O3 contains the following allergens:
EU:
FISH (Anchovy oil)
US:
FISH (Anchovy oil)
contains Tocopherols derived from SOY.
Puori M3 contains none of the major allergens.  
Puori D3 contains the following allergens:
Coconut oil
Free Shipping
We offer free shipping all over the United States for all orders on or above $30.  
Delivery Time
Orders received Monday thru Friday before the 15h00 CET PM are generally processed within the same day. Completed orders generally leave the warehouse next business day after placement of the order and are generally delivered within 3-7 business days. 
Full transparency with Clean Label
Third-party Testing
We strive to make the cleanest products and test all product batches. The test results can be viewed on Clean Labels using the respective batch number.
See more products
Maybe you'll like
Others who bought P3 - Health Essentials sachets (O3, M3, D3)
also bought
Full Transparency with Clean Label
We strive to make the cleanest products and test all product batches. The test results can be viewed on Clean Labels using the respective batch number
See test results

#puorilife
Read our blog posts about health essentials
We have multiple blog posts about our supplements including recipes. Have a look for yourself.
Read more
P3 - Health Essentials sachets (O3, M3, D3)
Came back
Took this for years. Then took a break and tried other stuff. I am back taking p3. I glad I started puori again.
Good quality
I've been taking these supplements for a few years now. They've helped me combat gut issues and skin fungal issues no joke. I can literally see the difference when I take these.
Excellent product and the sachets make it so easy to travel with and have all in one place. Nice to not deal with individual bottles for Esch vitamin.
P3 - Health Essentials sachets (O3, M3, D3)
Clean Label
®
Transparency project
Clean Label Project™ uses data and science to reveal the true contents of America's best-selling consumer products. Products are tested in an accredited analytical chemistry laboratory for 130 harmful environmental and industrial contaminants and toxins. Results are published online.