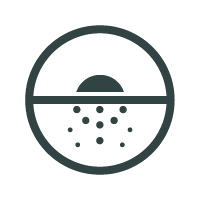 Easy absorbable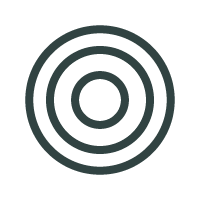 Effective dosage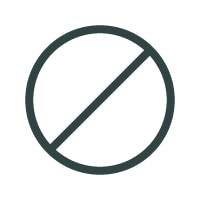 No artificial ingredients
Always third-party tested by Cleanlabelproject.org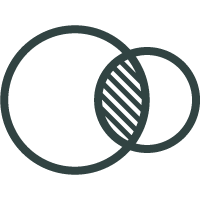 Test results published for full transparency

Benefits of O3 - Ultra Pure Fish Oil Capsules
Omega-3 is an essential nutrient which means that humans need it from the diet. Most of the population don't get enough to balance the high intake of omega-6 in the typical western diet. Read more
Key Ingredients
Fish Oil

Clean and fresh fish oil from sustainable and wild caught anchovies from the South-Pacific Ocean.

Natural Lemon Flavor

Natural lemon flavor from real lemons gives O3 a great fresh smell and taste.

Vitamin E

Natural extracted vitamin E is added to the fish oil to make sure it stays fresh - a very common addition in most fish oil products.


Information
Why did we make O3?
Puori O3 was the first product – our hero. Our founders created the product because every time they bought fish oil, they experienced nasty fish burps, which they learned was due to the fact that the oil was rancid. They couldn't trust other products were clean and fresh because they had no 3rd party certifications, so our founders started producing O3 fish oil and getting it certified.
Ingredient History
The raw fish oil is sourced from wild caught anchovies in the Pacific Ocean. Our fish is caught with FOS certified fishing methods, securing by-catch, environmental and sustainability ethics.
The anchovies used are wild caught and the plant processing the oil is located right off the shore, which allows for a quick processing time and secures a fresher end-product.
IFOS test each batch for environmental contaminants, including heavy metals, PCBs, dioxins, furans and dioxin-like PCBs. These accumulate in fat, and oil derived from fish may therefore contain these contaminants that may have negative health effects. IFOS also measures oxidation and rancidity to ensure that the fish oil is stable and fresh for consumption.
Directions for use
The general recommendation is to aim for around 2-4 grams of omega-3 fatty acids preferably in the form of EPA and DHA per day. If you are a competing athlete, a higher daily dose may be recommended to prevent inflammation, enhance recovery, improve endurance performance. Talk to your medical doctor if you think you may need more.
It's best to take your fish oil with meals. You can choose whether to take your daily dose all at once or divided throughout the day.
For adults 11 years and up take 3 soft gels daily, preferably with a meal or as recommended by a physician.
Caution
As with any dietary supplement, consult your healthcare practitioner before using this product, especially if you are pregnant, nursing, anticipate surgery, take medication on a regular basis or are otherwise under medical supervision.
Storage
Keep your fish oil in a cool, dark place, preferably in the fridge. This is especially important if your capsules do not have a dark capsule coating or come in a translucent bottle. Omega-3s react to light, heat and oxygen and can turn rancid. Rancid fish oil based on the smell and taste should be discarded immediately.
Ingredients
Fish oil concentrate (Anchovy oil)
Gelatin (Bovine)
Humectant (Glycerin, water)
Colorant (Plain caramel)
Natural lemon flavour
Mixed tocopherols (Soy)
Allergens
Puori O3 contains the following allergens:
FISH (Anchovy oil)
contains Tocopherols derived from SOY.
Free Shipping
We offer free shipping all over the United States for all orders on or above $30.  
Delivery Time
Orders received Monday thru Friday before the 15h00 CET PM are generally processed within the same day. Completed orders generally leave the warehouse next business day after placement of the order and are generally delivered within 3-7 business days. 
Full transparency with Clean Label
Third-party Testing
We strive to make the cleanest products and test all product batches. The test results can be viewed on Clean Labels using the respective batch number.
See more products
Maybe you'll like
Others who bought O3 - Ultra Pure Fish Oil Capsules
also bought
Full Transparency with Clean Label
We strive to make the cleanest products and test all product batches. The test results can be viewed on Clean Labels using the respective batch number
See test results

#puorilife
Read our blog posts about fish oil
We have multiple blog posts about our supplements including recipes. Have a look for yourself.
Read more
O3 - Ultra Pure Fish Oil Capsules
No fish taste
This is the only omega 3 that doesn't give me fish burps.
Only the best Dha and EPA omegas
I've been Puori since the days when they were known as Pure Pharma. They have always delivered the highest quality product especially when it comes to omegas. It's very important to know the source of your supplements, they have always delivered!
Top Omega 3
Excellent quality of omega 3, the best I've tried by far. As an athlete, it helps me with post-workout inflammation and keeps my lipid profile in excellent range.
Good smell, good taste, without any fishy aftertaste.
Great Product & Safe to use
I have been using the O3 Fish oil for over 10 years. I love what it does for me (I use it to help with cardiovascular disease prevention). Since I take it at high dosages, it's very important to me that I use a quality product that is safe to use (certified no mercury). Thanks for making a great product!
Clean Label
®
Transparency project
Clean Label Project™ uses data and science to reveal the true contents of America's best-selling consumer products. Products are tested in an accredited analytical chemistry laboratory for 130 harmful environmental and industrial contaminants and toxins. Results are published online.