PW1 - Bourbon Vanilla
Ranked best in class protein powder by Clean Label Project. Read more.
PW1 is pasture-raised whey protein concentrate with real bourbon vanilla.
You get 21g of protein per serving and no GMO, pesticides, or hormones.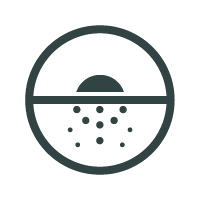 Easy absorbable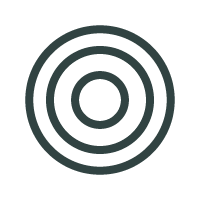 Effective dosage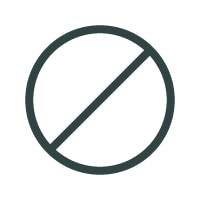 No artificial ingredients
Always third-party tested by Cleanlabelproject.org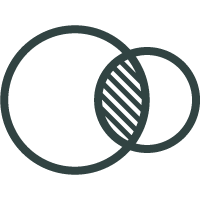 Test results published for full transparency

Benefits of PW1 - Bourbon Vanilla
A protein supplement is a convenient way to ensure that your body gets the right building blocks for muscles anytime of the day and immediately after a workout. It is easily brought on the go and mixed with water whenever it suits you. Additionally, protein is the most satiating macro nutrient making a protein supplement a great snack to satisfy hunger during the day. Read more
Key Ingredients
Whey Protein Concentrate

Minimally processed, clean high quality whey protein powder from pasture raised cows milk - no hormones, no GMO's and no pesticides.

Coconut Palm Sugar

Coconut palm sugar origins from the coconut palm flower and is added to PW1 for enhance the uptake of protein in the body.

Bourbon Vanilla

In PW1 you find real vanilla seeds from Bourbon Vanilla from Madagascar, which is known for its high quality and amazing taste.


Information
Why did we make PW1?
Many protein supplements contain artificial sweeteners, additives and unnecessary ingredients. We want products that only contains the essential building blocks for recovery.
Ingredient History
PW1 is pasture raised as well as non-GMO, hormone, antibiotics- and pesticide free. Whey from non-GMO pasture raised cattle is preferable over whey from conventionally raised cattle.
PW1 is made with 80% whey protein concentrate. The fresh whey is separated from the curds using an ultra-filtration process. Low temperature processing ensures retention of both nutritional and functional properties. Un-instantized whey protein concentrate is the least processed form of a whey protein supplement, having the most intact, native proteins to be handled naturally by the body. It needs a good shake due to its non-instantized nature.
Many approaches exist to provide a tasty protein powder. We believe in natural ingredients and no artificial additives, and that is why there are only 4-5 ingredients (flavor-dependent) in PW1.
Directions for use
Mix one scoop of PW1 with approximately 250 ml water. Also delicious with almond milk or mixed with fruits and greens in a smoothie. The minimal processing of the whey means that you need to give it a good shake.
Take PW1 just after your workout to make sure the right building blocks are available for your muscles to recover and get stronger. PW1 can also be used as a protein supplement during the day to make sure you reach your protein requirement or just as a convenient, filling snack.
Caution
As with any dietary supplement, consult your healthcare practitioner before using this product, especially if you are pregnant, nursing, anticipate surgery, take medication on a regular basis or are otherwise under medical supervision.
Storage
Store your PW1 in a cool, dry place and out of direct sunlight.
Ingredients
Pasture Raised whey protein concentrate (WPC) (milk),
Organic coconut palm sugar,
natural flavor,
Vanilla seeds,
Vanilla powder (Gum arabic, Vanilla extract).
Allergens
Puori PW1 contains the following allergens:
Whey (MILK),
Coconut palm sugar (coconut)
Free Shipping
We offer free shipping all over the United States for all orders on or above $30.  
Delivery Time
Orders received Monday thru Friday before the 15h00 CET PM are generally processed within the same day. Completed orders generally leave the warehouse next business day after placement of the order and are generally delivered within 3-7 business days. 
Full transparency with Clean Label
Third-party Testing
We strive to make the cleanest products and test all product batches. The test results can be viewed on Clean Label Project's website using the respective batch number.
See more products
Maybe you'll like
Others who bought PW1 - Bourbon Vanilla
also bought
Full Transparency with Clean Label
We strive to make the cleanest products and test all product batches. The test results can be viewed on Clean Labels using the respective batch number
See test results

#puorilife
Read our blog posts about protein
We have multiple blog posts about our supplements including recipes. Have a look for yourself.
Read more
Bourbon Vanilla
The best! Tastes great goes down smooth. Easy on the stomach.
Thankful for Clean Label Certification
I don't love it taste wise and it's a bit gritty but it has all the critical components: clean label certified, whey protein, not artificially flavored or sweetened.
Tastes great and the people are great
I am so happy I found this product! I have been so disappointed in protein powders I've tried in the past from the grocery store, with unpleasant aftertaste. The bourbon vanilla is so yummy, even my teen (who normally hates all my suggestions) likes it and she needs protein options for her busy life of sports and weight training. I feel full when consumed after a workout. And the customer service was top notch when I made a mistake in my ordering and notified them quickly. They went above and behind to ensure it all got resolved. A true 5star customer service experience before I even received my first order!!
Quality product
Tastes good and dissolves easily
Clean Label
®
Transparency project
Clean Label Project™ uses data and science to reveal the true contents of America's best-selling consumer products. Products are tested in an accredited analytical chemistry laboratory for 130 harmful environmental and industrial contaminants and toxins. Results are published online.