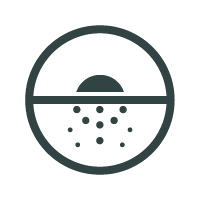 Easy absorbable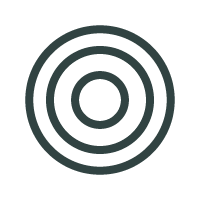 Effective dosage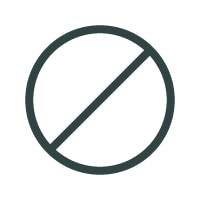 No artificial ingredients
Always third party tested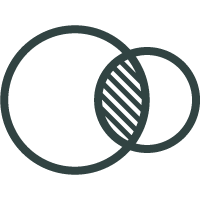 Test results published for full transparency

Benefits of C3 - Vitamin C
A natural refresher with a fresh citrus taste along with immune support and antioxidant effects from the unique formula of natural vitamin C, Zinc and beneficial herb extracts. Read more
Key Ingredients
Vitamin C

Vitamin C extracted from three different natural sources high in vitamin C; Acerola Cherries, Rose Hip and Goji berries.

Yerba Mate

Green tea powder from the traditional South American Yerba Mate leafs which has a natural high polyphenol content and energizing effect.

Ginseng

Ancient root that has been used in traditional medicine for centuries and known especially for its cognitive and immune supporting properties.


Information
Why did we make C3?
We wanted to create a good tasting,natural refreshing, nutritious drink to replace alternatives like sugary soft-drinks and caffeine-rich drinks, which often tends to be filled with artificial ingredients.
Ingredient History
The vitamin C in Puori C3 is sourced from three natural sources; acerola berry, goji berry and rose hip. All three are high in natural vitamin C and extracts contribute to the vitamin C content of Puori C3. Additionally, to ensure a potent dose, vitamin C from magnesium, zinc and calcium ascorbate is also added to Puori C3. These ascorbates are highly absorbable forms of vitamin C and used to ensure gentle absorption. 
For Puori C3, we looked into ancient history and were led to one of the oldest plant species, the Ginseng root, which has been used in traditional medicine for centuries especially in Asia. Together with tea leaves from the South American Yerba Mate plant, Puori C3 is more than just a vitamin C supplement. 
No added ingredients for a faster dissolving time, making it a slow brew. 
Directions for use
Puori C3 is an effervescent tablet. Simply drop a tablet in a glass of water and while you do one of life's small tasks, the brew dissolves and is ready in 6-10 minutes.
Caution
As with any dietary supplement, consult your healthcare practitioner before using this product, especially if you are pregnant, nursing, anticipate surgery, take medication on a regular basis or are otherwise under medical supervision.
Storage
Store yourPuoriC3 in a dry space.It willnot cause any damage to the product if you bring it with you on the goin the tube.
Ingredients
Citric Acid, Sodium bicarbonate, Inulin, Vitamins (Calcium-L-Ascorbate, Magnesium-Lascorbate, Zinc-L-Ascorbate), Flavor (Natural orange flavouring, natural mango flavouring), Acerola berry (Malpighia punicifolia L), Goji berry (Lycium barbarum), Maize Starch, Minerals (Zinc-L-Ascorbate), Yerba Mate leaf (Ilex paraguariensis A.St.-Hil), Sweetener (Steviol glycosid), Rose hip berry (Rhodiola rosea L.), Colour agent (Beta-Carotene), Ginseng extract (Panex Ginseng), Contains natural sweeteners.
Allergens
Puori C3 contains no major allergens.
Free Shipping
We offer free shipping all over the United States for all orders on or above $30.  
Delivery Time
Orders received Monday thru Friday before the 15h00 CET PM are generally processed within the same day. Completed orders generally leave the warehouse next business day after placement of the order and are generally delivered within 3-7 business days. 
Full transparency with Clean Label
Third-party Testing
We strive to make the cleanest products and test all product batches. The test results can be viewed on Clean Labels using the respective batch number.
See more products
Maybe you'll like
Others who bought C3 - Vitamin C
also bought
Full Transparency with Clean Label
We strive to make the cleanest products and test all product batches. The test results can be viewed on Clean Labels using the respective batch number
See test results

#puorilife
Read our blog posts about vitamin c
We have multiple blog posts about our supplements including recipes. Have a look for yourself.
Read more
Let customers speak for us
Great flavor, good nutrient profile
Great flavor, good nutrient profile, and appreciate the clean label project aspect. Unfortunately, it doesn't dissolve as readily as I was expecting…not a dealbreaker, but something to be aware of
Love this product
Delicious and such a great formula to boost the mid and the immune system. Excellent!
C3 VITAMIN C
Been taking C3 daily! To boost my immune system!
Best Choice
C3 -Vitamin C are are also the best choice for me. I take it every morning after breakfast.For some reason or another and I do not know why but I feel stronger, secured and protected when I take it.
Vitamin C3
I love this product so much. I have been using C3 for several years now. Firstly, the taste is great. Secondly, the power of this vitamin is amazing. I truly believe this helped me fight off many illnesses. I was living with several of my sons who contracted CoVid. I did not. The only difference I can think of is the vitamins I used as opposed to the ones they used.
Clean Label
®
Transparency project
Clean Label Project™ uses data and science to reveal the true contents of America's best-selling consumer products. Products are tested in an accredited analytical chemistry laboratory for 130 harmful environmental and industrial contaminants and toxins. Results are published online.